Powerful Khodamic Queen Bee Bezoar Stone In Beautiful Locket Love Attraction Prosperity Talisman Free Locket Casing



Click to enlarge

Price:

$259.00

$249.00

Availability:
3
Model:
QueenBeeWithBeautyLocket
Average Rating:
Not Rated



Locket
This beautiful locket is a ziconia encrusted magnetic clasp charm locket size is just nice for certain stones that we retail. This item makes your powerful talisman look like a beautiful piece of jewellery...no one would even guess that it is a talisman/amulet.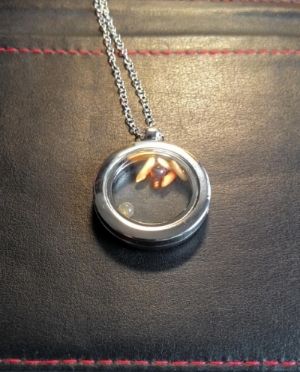 Note: Queen bee bezoar stone is only one stone, two stones in photo only for illustration purposes. Photo is from Male & Female Centipede Bezoar
Khodamic Queen Bee Bezoar Stone
This collection of queen bees bezoar pearls were ascertained from an elder near Mount Tidar in Central Jawa. This item has a khodam attached to it that appears in a white robe using a mystical walking stick. This item provides the following benefits:
-Increases acceptance with people and improves interpersonal relationships
-Increases charisma
-Increases influencing powers also through words, thoughts
-Improves business, careers
-Improves luck
-Protection from black magick and spells.
-Protection from evil spirts, iblis etc.
-Can be used in exorcism
-Neutralizes negative energies
-Overall protection and spiritual fencing of user.
Specifications
Stone Size: about the size of a normal grain of rice, Free items: 1000 flower oil and free casing as seen in photo, Shipping: Worldwide Free Shipping Bezoar Stone USD 239 Beautiful Locket USD 20 Purchase Now and Get this locket free.
Write Review
Your Name:
Your Review:
Note:

HTML is not translated!
Rating:
Bad
Good
Enter the code in the box below: