Rare Balinese Find Three Yellow Steel Materialized Items A Collectors Set (3 for the price of 1)
It is not always that we get a chance rent out all of the items from one extraction/materialization procedure. These set of items are a must have for any avid collector. Firstly they are Yellow Steel, which is a mystical metallic alloy steel that has special properties on its own and is the best steel to magnetize and become a supernatural energy conduit or vessel much easier compared to other materials. Yellow steel is one of the most suitable metals to be made into an amulet/talisman. Yellow steel attributes are similar to Black lightning stone and Kursani Steel. Its alloy content has been analyzed and found to be an interesting amalgamation of gold, silver, copper, tin, nickel, black tin and steel. It provides the following benefits with God's/Allah SWT's blessing emergency invulnerability, spiritual fencing, protection from disturbances from Jins etc and protection from Evil Eye/Curses of people.
This item is even more profound because not only were they extracted/materialized into this realm they are also naturally khodamic and yellow steel. The khodams of these items are all from the same source hence are able to work in congruence for your benefit.
Secondly it is rare to find items extracted in Bali a truly spiritual and mystical place in its own right. These items come from a supernaturalist friend of Hilmi one of our team members. During Hilmi's last trip to collect these items only one piece was allowed by the spiritualist for us to take back, during the most latest trip he agreed for the other two items to be taken back. Although the spiritualist is a friend of Hilmi he had made prior arrangement with someone else that he would rent him the other two items, however the other person had not come forward to collect the other two items and allowed the items to be given to others. It is fated for these wonderful items to be exposed to the world.
Imagine being imbued with the supernatural powers of all three items working together for you. These items provide the owner with the abilities to:
Exude confidence and authority in your aura.
Have others to be subservient to you.
Create a spiritual wall of protection around you
Have great influence over others
Have emergency impenetrability
Have increased inner energy
One item is valued and being rented on our website at USD 347 but today as part of our year end sale you have the opportunity to own these wonderful historic and powerful treasures at a giveaway price of only USD455. All items will be wrapped in yellow cloth and ribbon. Free sample zafaron oil bottle provided.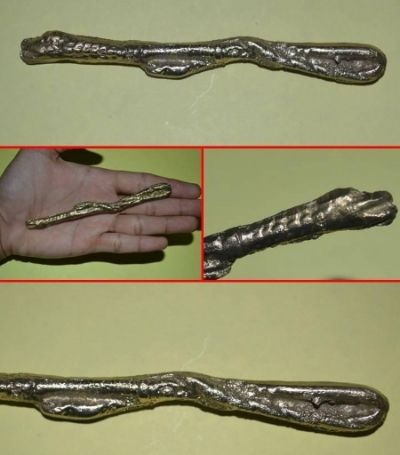 Talisman 1 dragon face (Protection Talisman)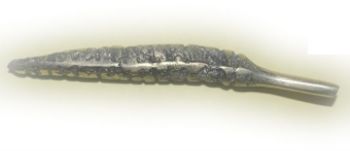 Talisman 2 Vegetable Talisman (Food, wealth Talisman)
Prosperity Talisman
Write Review
Your Name:
Your Review:
Note:

HTML is not translated!
Rating:
Bad
Good
Enter the code in the box below:
There are no additional images for this product.