Powerful Khodamic Qul Stone Talisman Amulet 02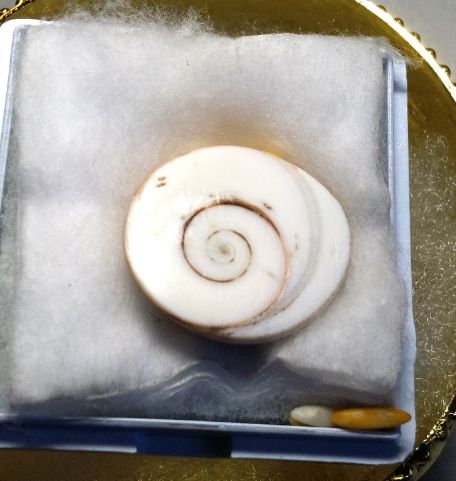 We had one piece of this stone and it was sold to a VIP customer during a VIP listing. However we have managed to find some more after much searching and asking around. Please note that the item you purchase might not look exactly the same as the one in this photo however they are mostly similar. The powers & benefits described are entirely the same.
It is said that this item is able to move when juice from a lime is squeezed on it. We were shocked to see that it moved as such. It is said that it is awakened when this is done. Its powers & benefits are described as follows:
- Ability to read thoughts and mind of people
- Ability to read enemies moves during martial arts sparring
- Emergency ability to fight
- Increased lovability, fortified enchantment ability
- Improves appearance
This is a powerful khodamic item and not for everyone. If you are familiar with these type of items and are willing to care for this item then only should you take on the responsibility of owning this item. A guidace booklet will be provided as we do for all khodamic items.
Approximate Size: 1 to 3 cm circumference Price: VIP/Listing USD 392 (No discount for this item as we are merely helping someone pass on this item)
Write Review
Your Name:
Your Review:
Note:

HTML is not translated!
Rating:
Bad
Good
Enter the code in the box below:
There are no additional images for this product.