Honey Bezoar Stone Pendant incrs inner energy sex chakra wealth love sex talisman amulet (order now)
About Us
We are a group of 3 friends that have come together to make accessible to the world new high-quality powerful amulets/talismans that are sourced directly from renown spiritual masters in South East Asia. We look forward to making a difference in the lives of many. We aim to bring the best of Thai, Malaysian and Indonesian Talismans/Amulets to the masses at ethical prices.
About this amulet/talisman & how to use
There are a myriad of bezoar stones/mustika pearls. Some can be fonud in animals such as snakes, centipedes and porcupines. There are some that occur in humans as well and some from fruits and plants etc. All of them containing there own spiritual /magickal powers to assist us. This particular stone was found in honey.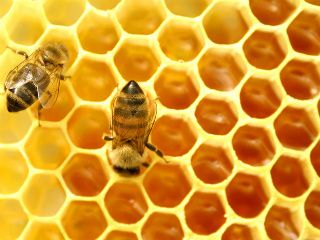 How to use
Traditionally a Honey Bezoar Stone is placed in plain drinking water for a couple of hours and the water is drank to increase tenaga dalam (inner energy). You can choose to chant some mantras/ayat/dzikir and blow onto the water before your drink. As for the Honey Bezoar Pendant you can do the same process, just drop it in water for 5-10 mins to energise the water before drinking the water. As for the Stone it can be kept longer in the water.

Drinking the honey bezoar water not only serves a purpose to silat or martial arts practitioners but is also to infuse energy into the sex chakra/svadishthana chakra hence increasing inner energy/chi/prana. This chakra is connected to the water element, hence water is the best way to effect this chakra. This chakra is responsible for vitality and also the sexual organs. So it is no surprise that one might find better blood flow to the genital area and an increased libido as a possible after effect. Also this chakra should be strengthened and purified as it enables spiritual progress. Body, mind and spirit can be brought to harmony through the svadhisthana/sex chakra. This chakra also allows sexual energies to emanate more freely through the persons aura hence infusing these energies into the users aura. This bezoar stone can also be kept on the body to infuse the aura with its qualities. Hence in short it provides the following benefits:
-Harmonizes/empowers sex chakra.
-Improves interpersonal relationships like attracting people to its user same/oppposite sex.
-Improves business dealings and attracts prosperity.
Prohibition
- Do not step over.
- Treat item with love & respect
Specifications
Origin: Malaysia. Condition: New. Approximate Size: Length: 25 mm including hook. Width: 15 mm Thickness: 9 mm
Front View
Back View
NOTE: As this item is one of our popular products we are constantly having to update new photos for this item hence we have decided to leave this photo for viewing. The item you receive may vary slightly in design and may not look exactly as in photo but rest assured the powers & benefits are the same.
Write Review
Your Name:
Your Review:
Note:

HTML is not translated!
Rating:
Bad
Good
Enter the code in the box below:
There are no additional images for this product.